THE BENEDICTINE DIFFERENCE
St. Benedict Catholic School has delivered a remarkable education characterized by extraordinary opportunities for its students. Our focus is simple: inspire students to pursue their full potential to learn, lead, serve, and change the world through Benedictine values.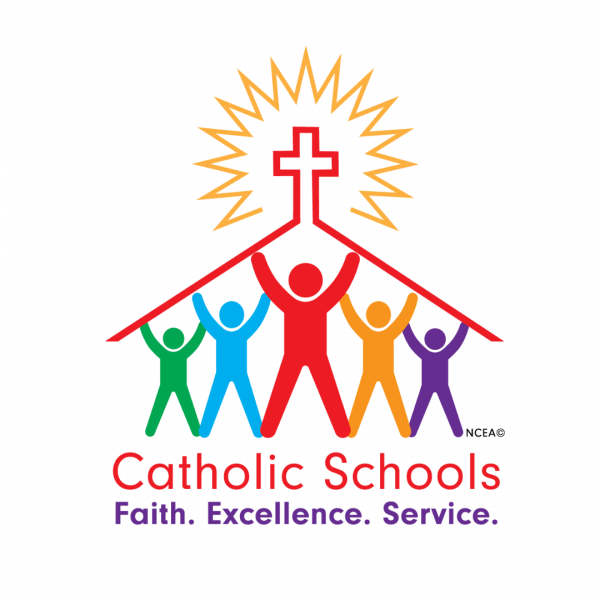 It's Catholic Schools Week!
Join us in celebrating Catholic Schools by getting our students involved with St. Benedict Catholic School activities through February 4, 2023.
Monday, Jan 30th:
Celebrating Our Students
This week, all students will be given a CSW "goodie bag", including a CSW bracelet. Each morning of this week, the student council will draw 10 names and if those students are wearing their bracelets, they will receive a small prize.
Students are invited to wear pajamas to school today! We will watch movies in the afternoon and students will not have homework tonight!
Tuesday, Jan 31st:
Celebrating Our Community
Students in 7-8th grades will attend 8:00am Mass with our community and hand out prayer cards.
All students are invited to dress up as their favorite community helper. Examples include, but are not limited to: nurses, firefighters, mail deliverers, teachers, farmers, paramedics, priests, etc.
Wednesday, Feb 1st:
Celebrating Our Nation
Students are invited to accessorize their gym uniforms with red, white, and blue. This may include a red sweatshirt, white t-shirt, blue sweatpants, etc.
Students may buy a star to honor a veteran for $1.00. Stars will be hung in the school and monies raised will be given to The Wounded Warrior Project. More information and stars will be sent home in the office folders.
We will be prayer the rosary for our nation in the church at 1:40pm. Please join us! Brother Michael will be having Talent Show practice after school from 2:30pm-4:00pm. More information will follow.
Thursday, Feb 2nd:
Celebrating Vocations
Students will be making thank you cards for Father Michael, Brother Michael, and Sr. Diana. Please pray for an increase in vocations to the religious life:
God our Father, we thank you for calling men and women to serve in your Son's Kingdom as priests, deacons, and consecrated persons. Send your Holy Spirit to help others to respond generously and courageously to your call. May our community of faith support vocations of sacrificial love in our youth and young adults. Through our Lord Jesus Christ, who lives and reigns with you in the unity of the Holy Spirit, one God, forever and ever. Amen.

– Secretariat of Clergy, Consecrated Life And Vocations (www.usccb.org/vocations • www.usccb.org)
The school faculty and staff will enjoy a special lunch. Mr. Maucieri will be hosting a school bingo in the church hall. If you are willing to help with bingo, please contact Mr. Maucieri.
Friday, Feb 3rd:
Celebrating Faculty & Staff
Today is a free jeans day for faculty and students! We will begin lunch at 10:30am. The Annual Talent Show will begin at 11:30am. Please join us to see the amazing talents of our students!
Saturday, Feb 4th:
Celebrating Our Families
The school community is invited to a group ice skating from 1:00pm – 3:00pm. The cost will be $10.00 per family. Skating information is in this week's office folder.
Our Wellness Policy outlines how the Diocese of Altoona-Johnstown attempts to foster in all of our students a respect for the gift of good health.
Pope Francis said that "every Christian is challenged to be actively engaged in evangelization". This evangelization can only take place when we examine our own relationship with Jesus. Catholic Schools are essential to carry out the church's mission of evangelization. At St. Benedict Catholic School, we offer students a faith-based education. Gospel Values are taught throughout the curriculum. Students have a chance to be excited about their faith, to befriend others and to offer others the friendship of Jesus.
See what events and other important days to note are by viewing our events calendar.
Since our founding, St. Benedict Catholic School has educated students with the Rule of St. Benedict as its guide.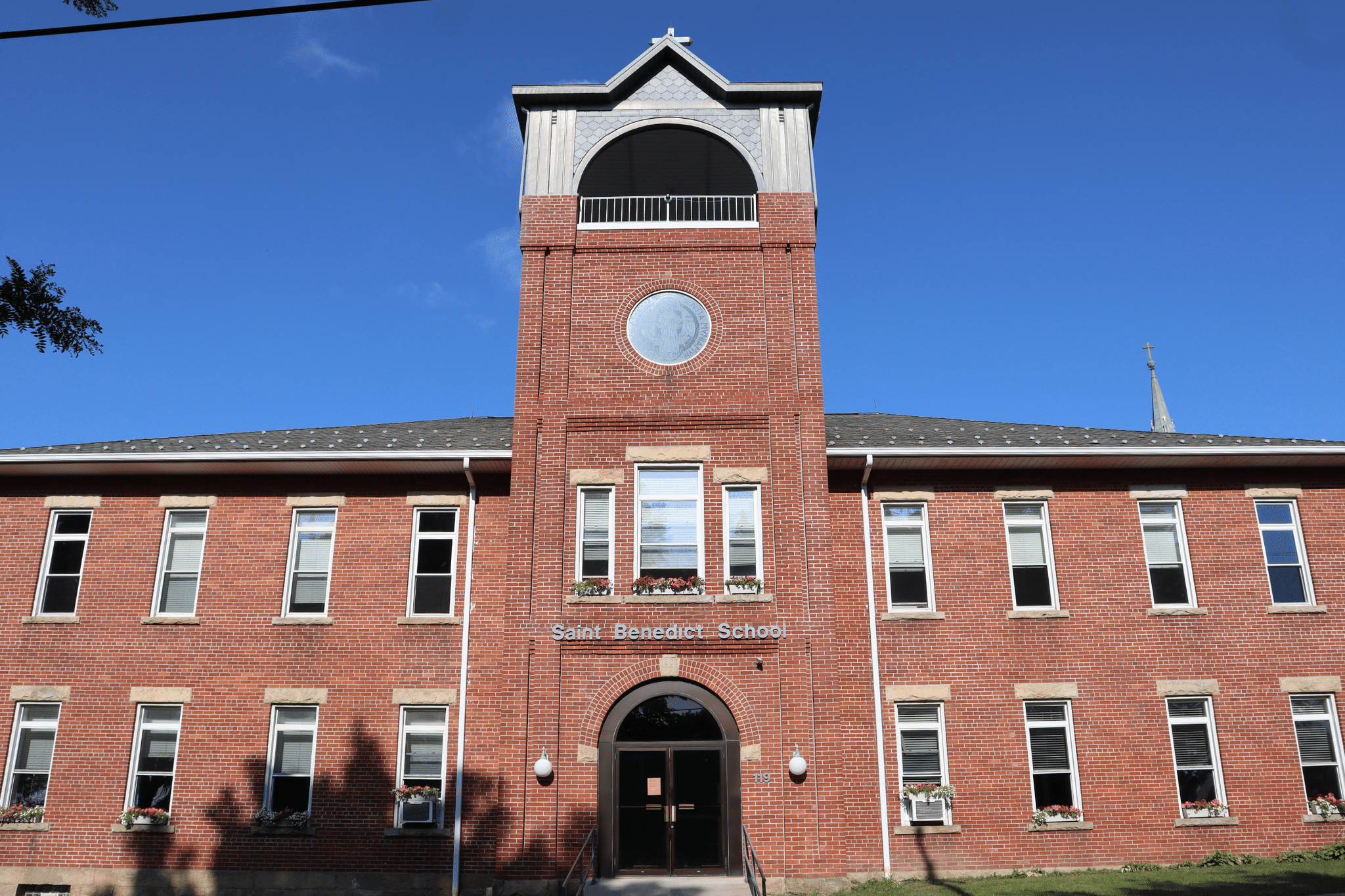 Our school, although small, is a critical part of a little town called Carrolltown, PA. We educate young students to help them thrive in a fast world outside of our rural location.