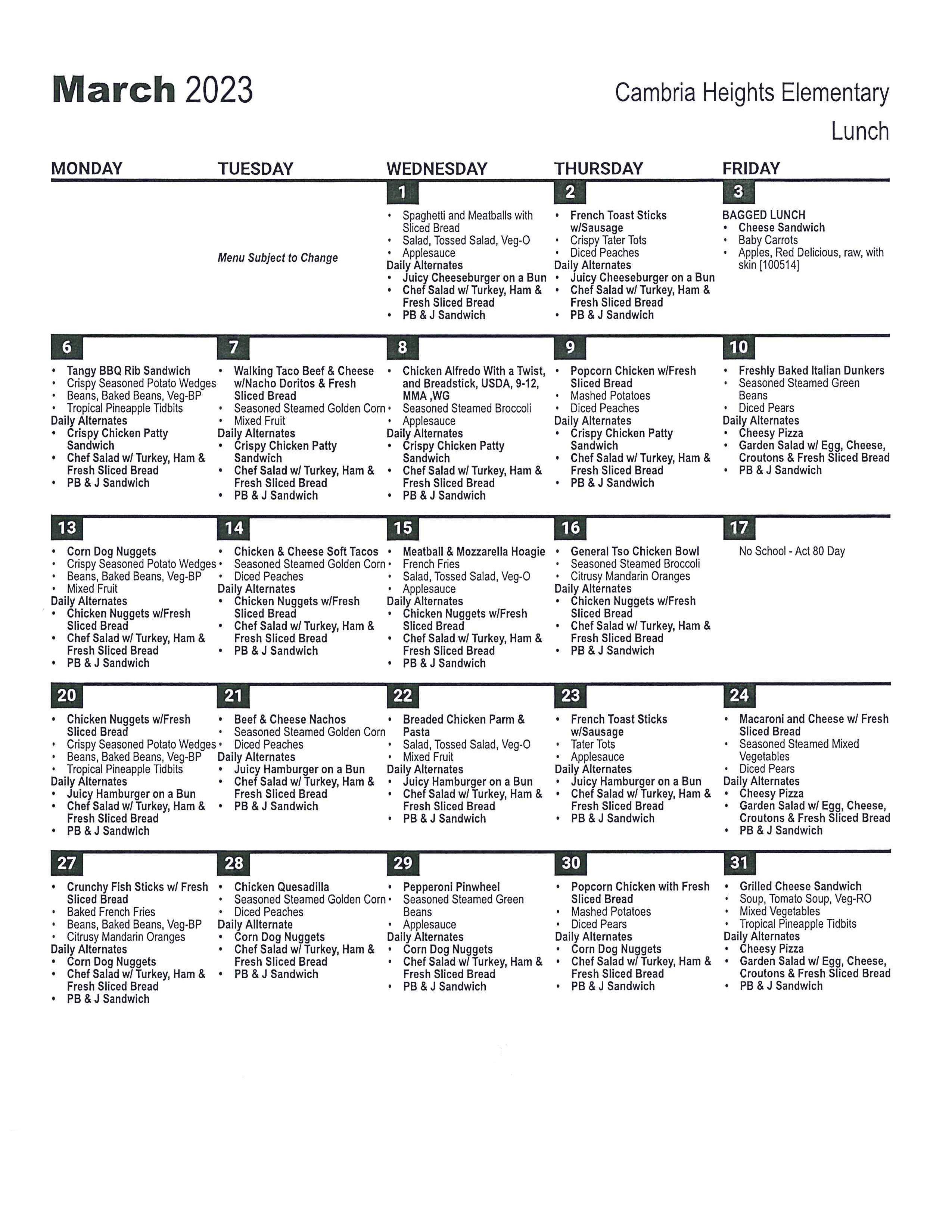 Nutritional Food Guideline Amounts
In keeping with the Federal and State mandated nutrition guidelines, students that purchase a lunch from Saint Benedict Food Services will receive meals containing the following items in the specified amounts. Amounts shown in the table below are based on a menu designed for 5 meals within one week.
Weekly Menu Amounts:
Fruits (Cups)  –  2.5 cups
Vegetables (Cups) – 3.75 cups
Dark Green – .5 cup
Red/Orange – .75 cup
Beans/Pease (Legumes) – .5 cup
Starchy – .5 cup
Other – .5 cup
Additional Vegetable – 1 cup
Grains (oz. equivalent) – 8 (1) oz.
Meat/meat alternative (oz. equivalent) – 9 (1) oz.
Fluid milk (cups) – 5 (1) cup
Other food specifications are shown in the table below and display the value per meal.
Meal Amounts for Additional Items
Calories (min/max)
600/650
Saturated fat (% of total meal calories)
<10 mg.
Sodium (mg)
<1250 mg.
Ala carte foods that are available for purchase by students during the school day are 1% or skim milk, 100% juice, and snacks that comply with federal guidelines.